April 25, 2018
Country Roads lead to Natchez - Clermont Bluffs B&B Featured
By: Troy Bickford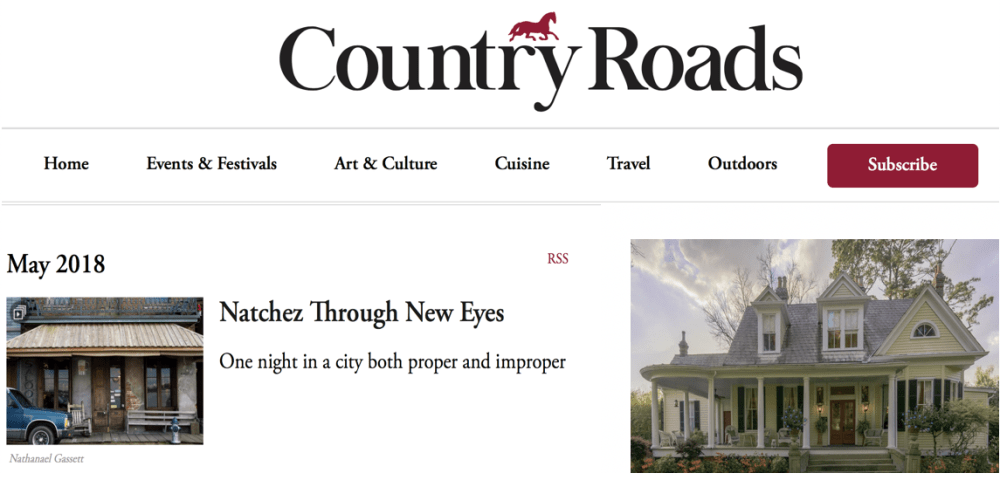 We are so excited to be featured in May's edition of Country Roads Magazine. Natchez is a hidden jewel and it's my pleasure to help newcomers enjoy all that we have to offer. Interacting with our guests, learning about their interest and steering them towards things I think they will enjoy is, I believe, the most rewarding part of being a host.
Jordan and Julien were eager for recommendations and I have no shortage of opinions. They knew about all the beautiful antebellum homes and gorgeous river views, but they were looking for more. In addition to soaking up the atmosphere at Clermont Bluffs, they enjoyed crafted cocktails at Kings Tavern and the delicious lunch and view at Magnolia Grill. And of course, most nights out in Natchez end up surrounded by new friends at the Under the Hill Saloon.
Book a room at Clermont Bluffs B&B and experience Natchez, old and new.