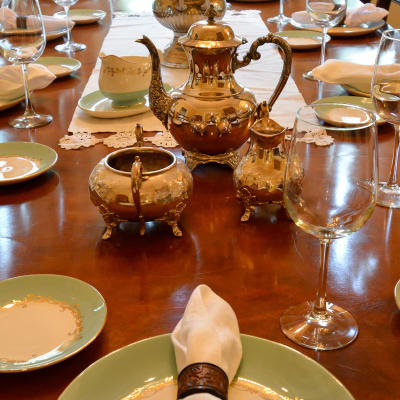 Breakfast
In keeping with our values, we want your stay with us to be what YOU want it to be. To the extent possible, we will accommodate. Our breakfast comes in two servings. We set out a starter breakfast of cereals, fruits and yoghurt. Guests can get started at their own pace, with this serving being available to our early risers and late sleepers. The second serving will feature items hot from the kitchen. This requires a shorter serving window.
While we do have to have some time limitations, we won't require that you eat promptly at 8:30! If you want to sleep in a bit, please feel free. Breakfast is available from 8:30 to 9:30. Also, our breakfast is served in the dining area, where we love to say "good morning" to everyone and hear about your adventures. It's your time. Please have a good one, whatever that means to you!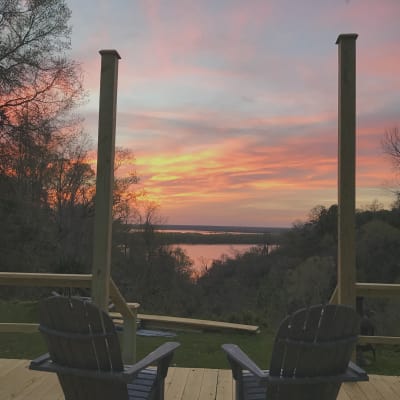 Our Grounds
History and the Devil's Punchbowl
Clermont Bluffs Bed and Breakfast claims over an acre and a half in a lovely, natural setting with a bluff view of the Mississippi River. But beyond the quintessential southern greenery of sprawling live oaks, productive pecan trees, giant Azaleas, and perfect fruit trees, is the soil that hold rich history of Clermont Bluffs. History buffs have a variety of eras with which they may feed their imagination, all while relaxing on our oversized, wrap-around porch.
The view from the bluffs overlooks not only the mighty Mississippi, but you also see the bottomlands, a network of deep crevasses where pre-europeans encamped on the riverbanks, fishing and hunting. Eventually Natchezians would refer to this spot as "The Devils Punchbowl," a name borrowed by Natchez's enormously successful author Greg Isles, for this thrilling novel. Legend and history are interwoven in the Devil's Punchbowl. Jean Lafitte, the wily pirate and hero to early Americans due to his aid to Andrew Jackson in defending New Orleans, is rumored to have used the Punchbowl as a repository for his treasures. A more sinister story is set in what Americans refer to as the Reconstruction era, and involves the forced encampment of newly freed slaves in the Punchbowl. The freed people had little resources and zero assistance as they struggled to find a place after the war. Many people are said to have met their end via disease and deprivation as they were held (imprisoned) in camps enclosed by the steep bluffs and unforgiving river. (Seek out more information at Natchez's Museum of African American History and Culture. )
Senora D. Jose Vida, the wife of the last Spanish colonial governor Don Jose Vidal, long for her native Spain. According to a 1920's newspaper clipping she chose to be buried apart from him, somewhere on the property, perhaps because it reminded her of her home on the continent. Her gravesite has been lost over the centuries. From time to time, we walk through the grounds scouring for a piece of the 250 year-old tombstone.
In the antebellum era, Clermont Plantation was one of the largest in Mississippi. John Nevitt was a lieutenant in the U.S. Navy and the proprietor of the vast estate. His diary provides important primary records for Natchez plantation history and the market for slaves.
These are just a few of the legends the past that await you at Clermont Bluffs and in Natchez. We hope to more all of them with you.
The immediate property to the East and West is the manicured grounds of the Natchez National Cemetery, where many our nations veterans are honored and lay.
Meet the Innkeepers
Doug Adams and Troy Bickford both live in the Inn and hale from the Deep South. Before living in Natchez they happily called New Orleans home. Troy is from Baton Rouge, Louisiana and works full time as the innkeeper. After attending Louisiana State University, he enjoyed a successful career as an accounting and finance professional. But he had a persistent love of history, art, and architecture. So much so, that he attended completed a Master in History at George Mason University, in Fairfax, VA. After many years, long hours churning out Excel spreadsheets took its toll; and in 2016, Troy decided it was time for a drastic change. Discovering exactly what that change would be took time, effort and ultimately a stroke of good fortune on a weekend getaway. Natchez and the surrounding area had been a family favorite destination for childhood vacationing; and the lure of Natchez's unique history, dramatic setting and world-renowned architecture lingered. An impromptu birthday getaway sparked the idea, and several months later, Clermont Bluffs Bed and Breakfast was a reality.
While Troy is around full-time, Doug provides much appreciated help when he isn't traveling for his full-time job as a consultant. Doug is from Gilbertown, Alabama and has the deep, southern accent to prove it! Doug is the proud father of two teenage sons and happily tell you about their exploits on the football field. Doug has a keen eye for design and much of what our guests experience originated with him. And when he's not travelling, guests will enjoy his culinary gifts. His breakfast potatoes have been known to reduce grown men to tears.
Doug and Troy have lived most of their lives in the South and along the Gulf Coast. They'll be happy to share their love of the Natchez area and the larger region with travelers looking for insight and opportunities that may not be in a travel guide.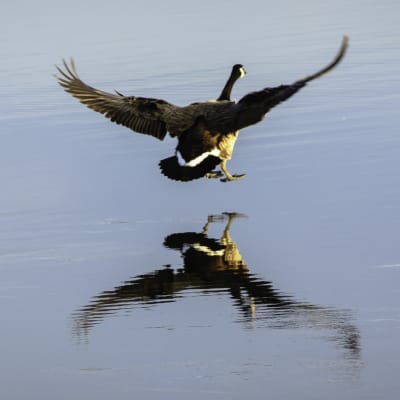 Our Values and Your Stay
First and foremost, we respect all people and would never discriminate against anyone due to race, religion, nationality, sexual orientation, or gender.
Beyond this, we have one over-riding objective: To provide you with the choices and environment that you need to enjoy your time with us and hopefully, come back to see us again. Whether you are looking for a retreat in very spacious and comfortable rooms, relaxing in our fully updated, luxury baths, or discussing all that Natchez offers with your hosts and other guests, we want your time with us to be what you want it to be. Please let us know how we can assist you with this!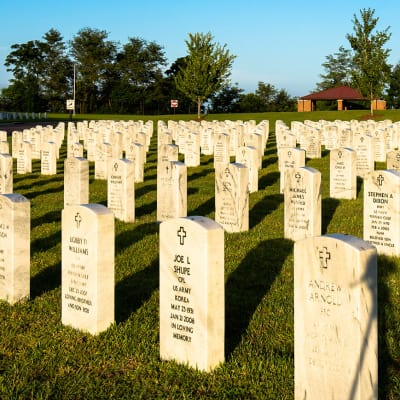 Our Veterans. Our Neighbors
We respect our veterans and their families. That may seem like an odd thing to include in this section; but we are in a unique place. Our property directly borders the National Cemetery in Natchez. On the odd occasion our guests may overhear the moving notes of Taps being played, just over the hilltop. It is an honor to share our proximity with the families and friends of those who have served. We conduct our affairs on the property with this consideration in mind.